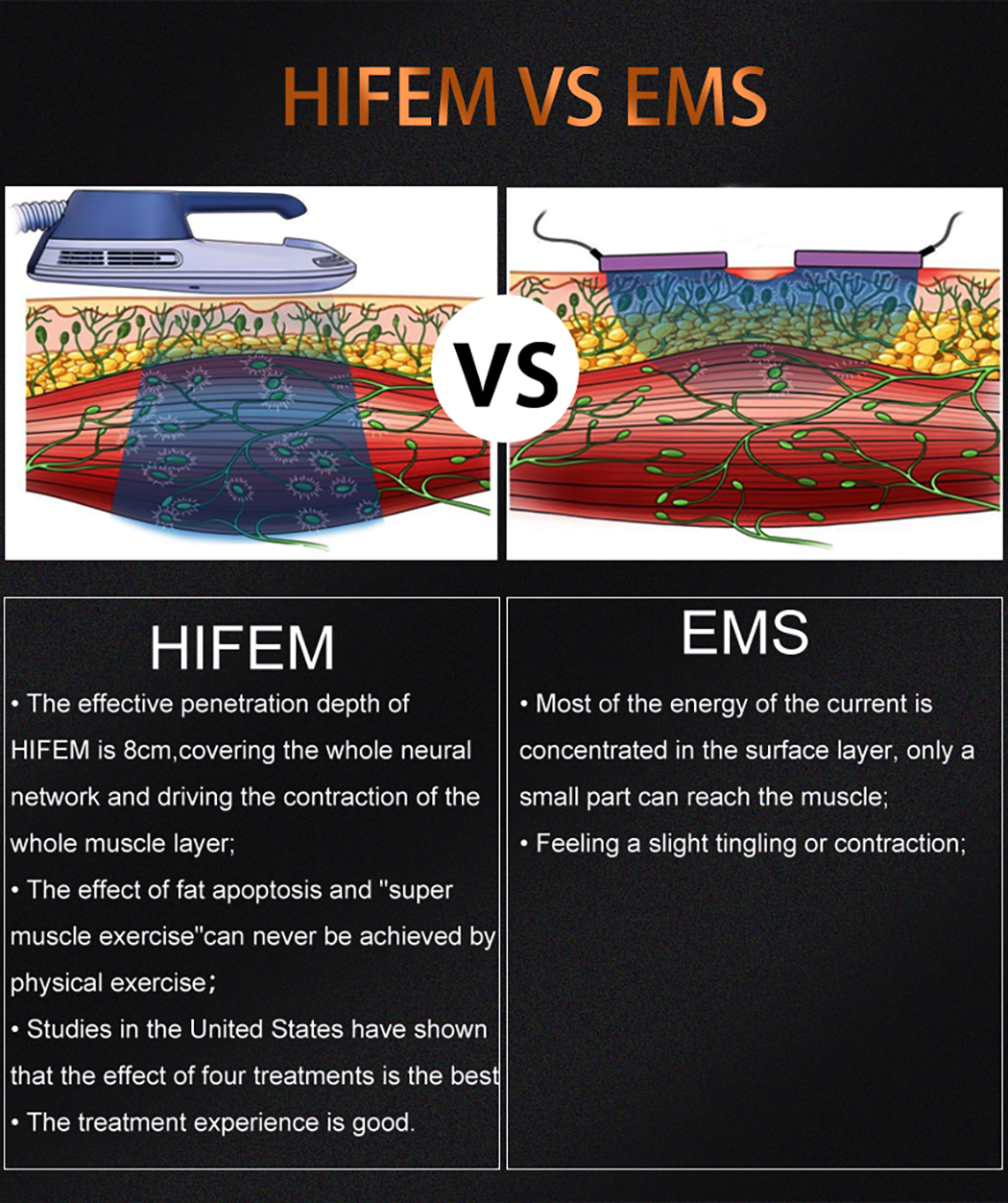 Q1:How does this HIEMT EMS body sculpting machine work? A1:It adopts high intensity pulsed electromagnetic(HIFEM) technology to build muscle and tones for the abdomen, arms,legs and buttocks. Q2:How many hours does machine can work continuously? A2:The HIEMT EMS body sculpting machine can work continuously for 24 hours.But after about 6 hours continuous working,the handpiece may become heated. For best results and patient's experience, better stop working after 6 hours until the system and handpiece's temperature return to normal. Q3:How fast can see the result of treatment? A3:You begin to feel tangible results right after the treatment. Positive results are usually found three to four weeks after the last session and continue to improve for several weeks following the treatments.1. Offer your clients the most comfortable in cutting edge body contouring treatment technology. 2. Just turn on and let the system do the work for your customers. 3. Very simple and easy to operation. 4. Don't have any consumables. 5. Non-invasive, no downtime, no side effects and pain free. 6. Allowing treatments for stomach, buttocks, arms and thighs. 7.Four handles can work together, two big handles for ABS toning, buff lift/uptight, 2 small handles for arm and firming.
| | |
| --- | --- |
| PRODUCT NAME | HIFEM Beauty muscle instrument |
| MAGNETIC VIBRATION INTENSITY | 7Tesla |
| INPUT VOLTAGE | AC110V-230V |
| OUTPUT POWER | 300W-4000W |
| OUTPUT POWER | 3-150HZ |
| FUSE | 20A |
| HOST SIZE/WEIGHT | 52×39×34cm/37kg |
| SIZEOF FLIGHT SHIPPINGCASE/WEIGHT | 64x46×79cm/15kg |
| TOTAL WEIGHT | About 52kg |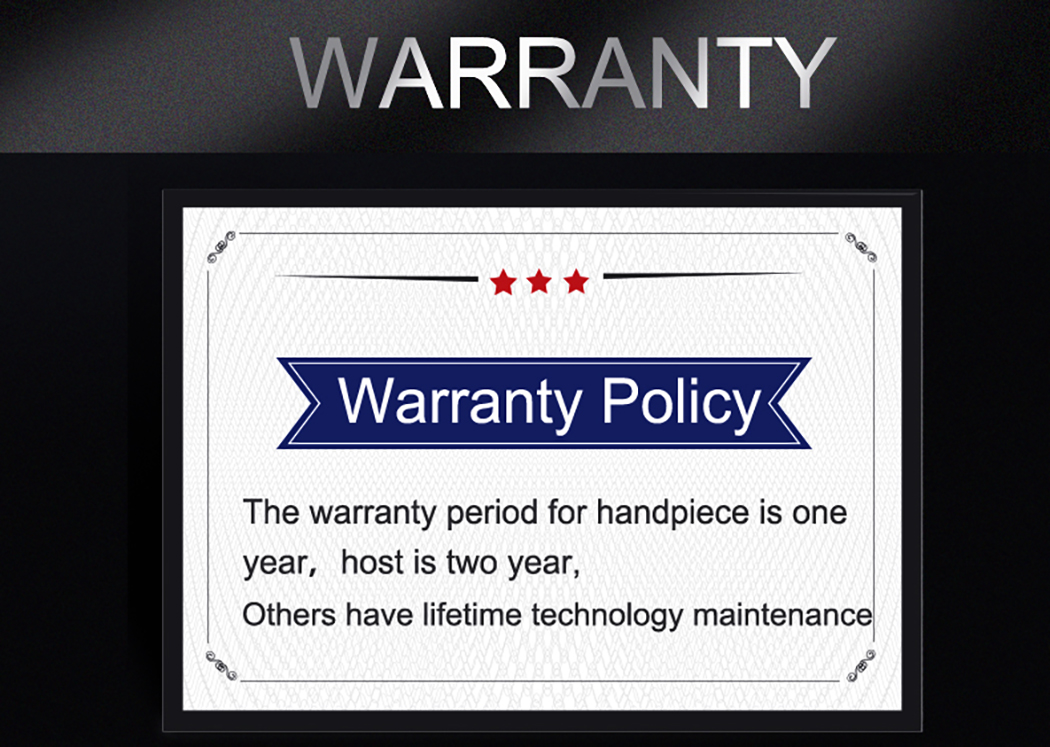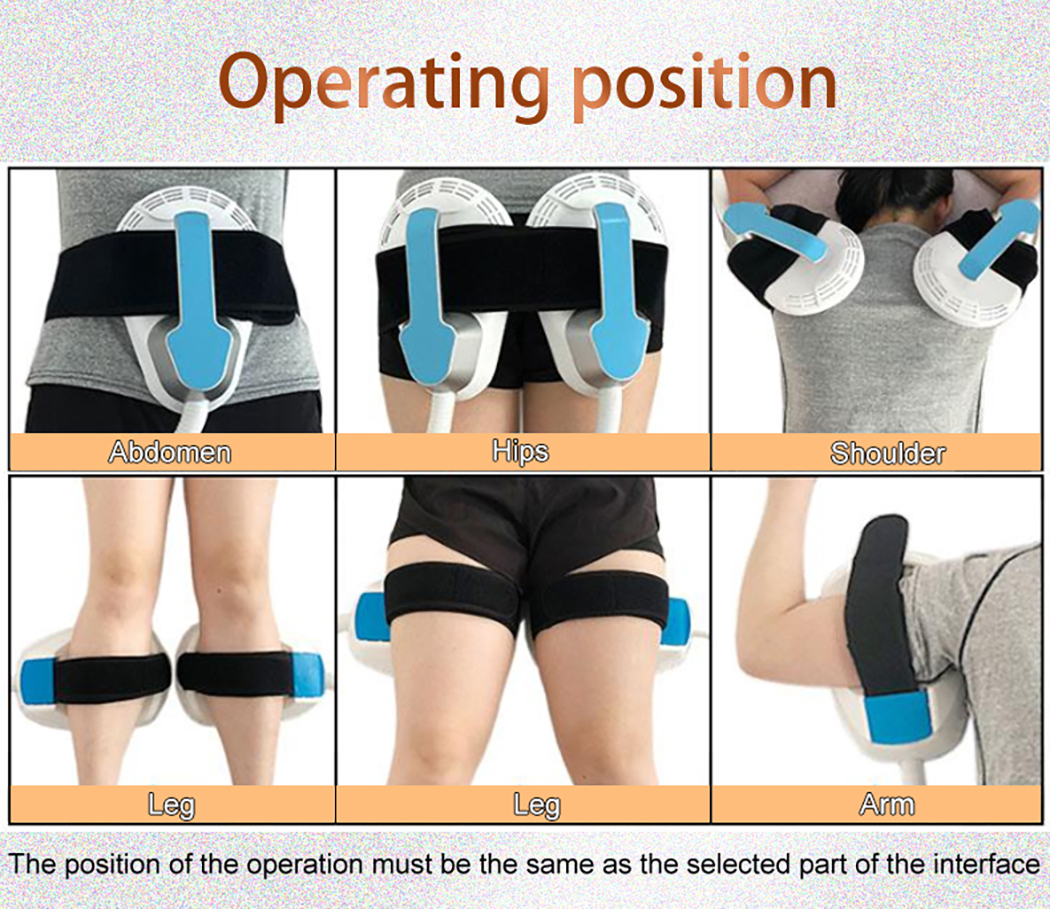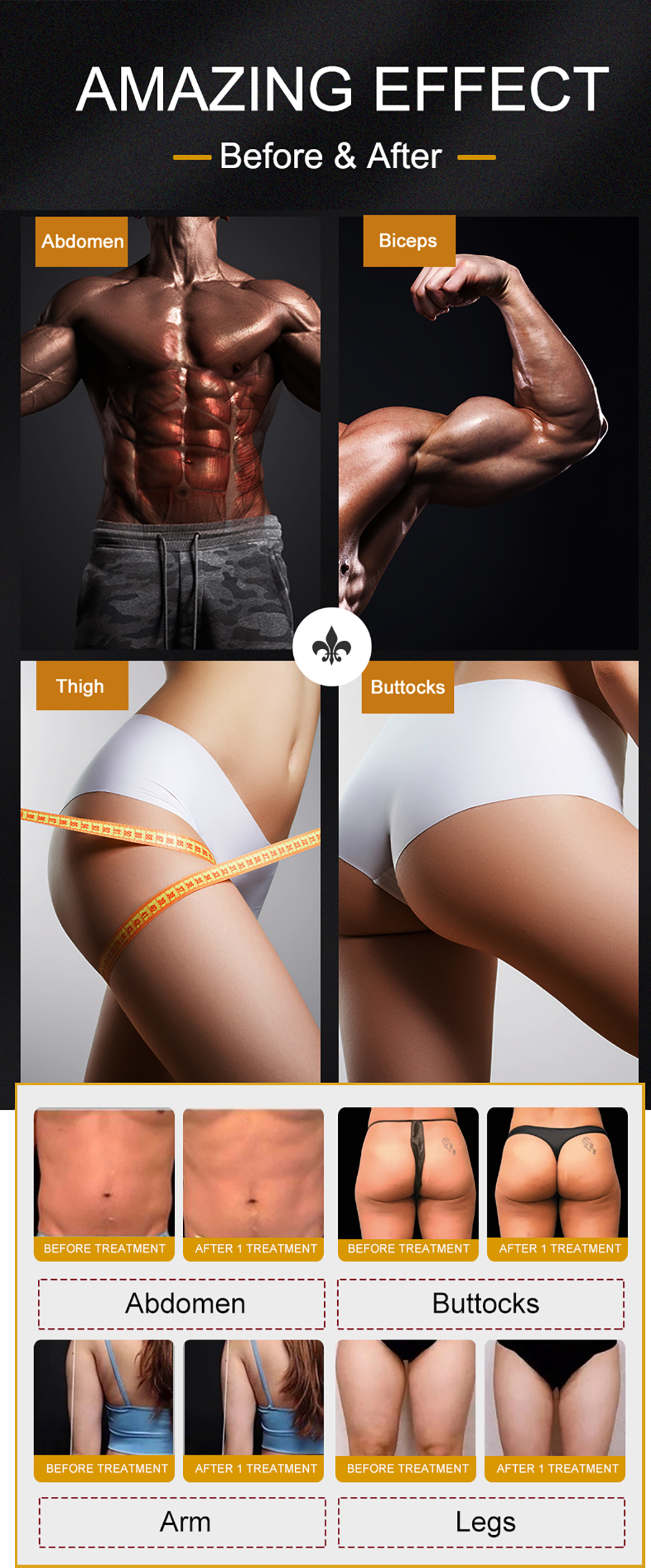 1.Magnetic slimming is specially designed to increase muscles in | different parts, so that it can lift hips, reduce thigh fat, thin arms,increase abdominal muscles and shape the body without reducing chest. 2.WAIST: Reshape the vest line or mermaid line, tighten the skin and restore the girly line. 3.BUTTOCKS: Exercise stronger buttocks, build peach buttocks, and casily build a good figure. 4.ARM AND ARM:Lose the fat on the back of the thigh and the inside of the arm to create beautiful lines casily.