1. CO2 Fractional laser is one of the skin beauty technologies that have received much attention in the global skin industry. 2.Rapid and significant effect of invasive phototherapy, but also has the advantages of non-invasive phototherapy with few side effects and short recovery time. 3.Each operation time is short and does not affect normal work, study and life. 4.This laser also has a good performance in the treatment of acne, wrinkles, and freckles. 5. One year warranty, provide technical services, provide training certificate.It is used for cutting, cauterizing, vaporizing, coagulating and irradiating human tissues to achieve the purpose of treatment. 1. Perfect skin peeling, freckle treatment, and improvement of chloasma, age spots and other skin pigment abnormalities. 2. Eliminate fine wrinkles, shrink pores, improve rough skin, sagging skin, and thicken the dermis. 3. Remove all kinds of scars, repair acne pits. 4. Treat pigmented moles, warts, acne, skin tags, and hemangioma. 5. Suitable for all kinds of laser cosmetic surgery (non-carbonized resection and gasification of tissue). 6.Vaginal tightening, vagina health care.
CO2 laser source
 Mental RF laser emitter
Wavelength
10600nm
Power of laser emitter

6

0w
Pulsed radio frequenc

y

0.530W
Screen
10.4" color touch LCD screen
Scan pattern size
0.1x0.1mm – 20x20mm
Spot size
0.05mm
Spot distance
0.1 -2.6mm adjustable
Lifetime of laser emitter
8-12 years
Cooling system
Air
Aiming light wavelength
650nm red semiconductor laser
Program language:
English, Spain, Russian...nine languages
Voltage
110v/220v

,60~50hz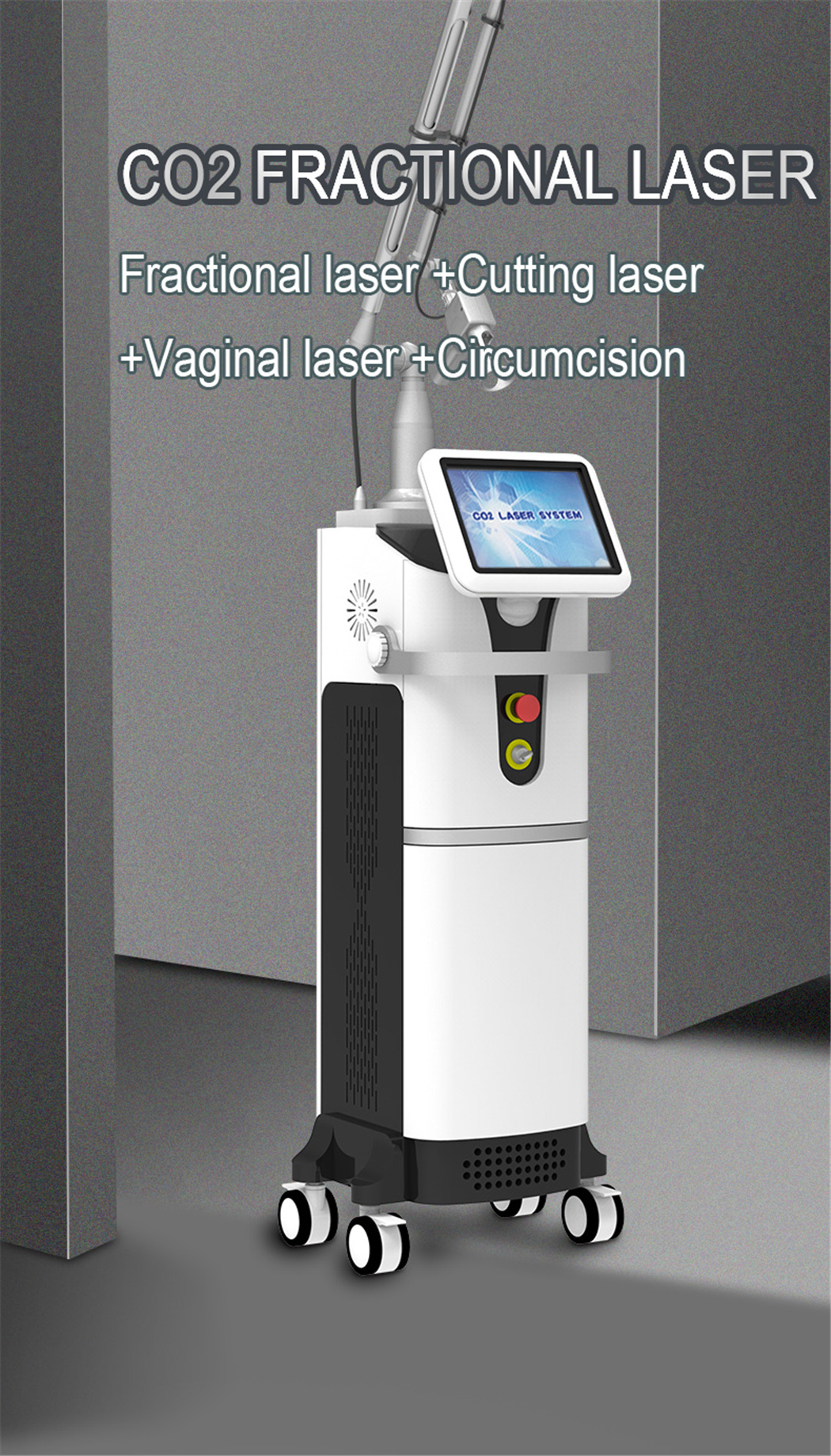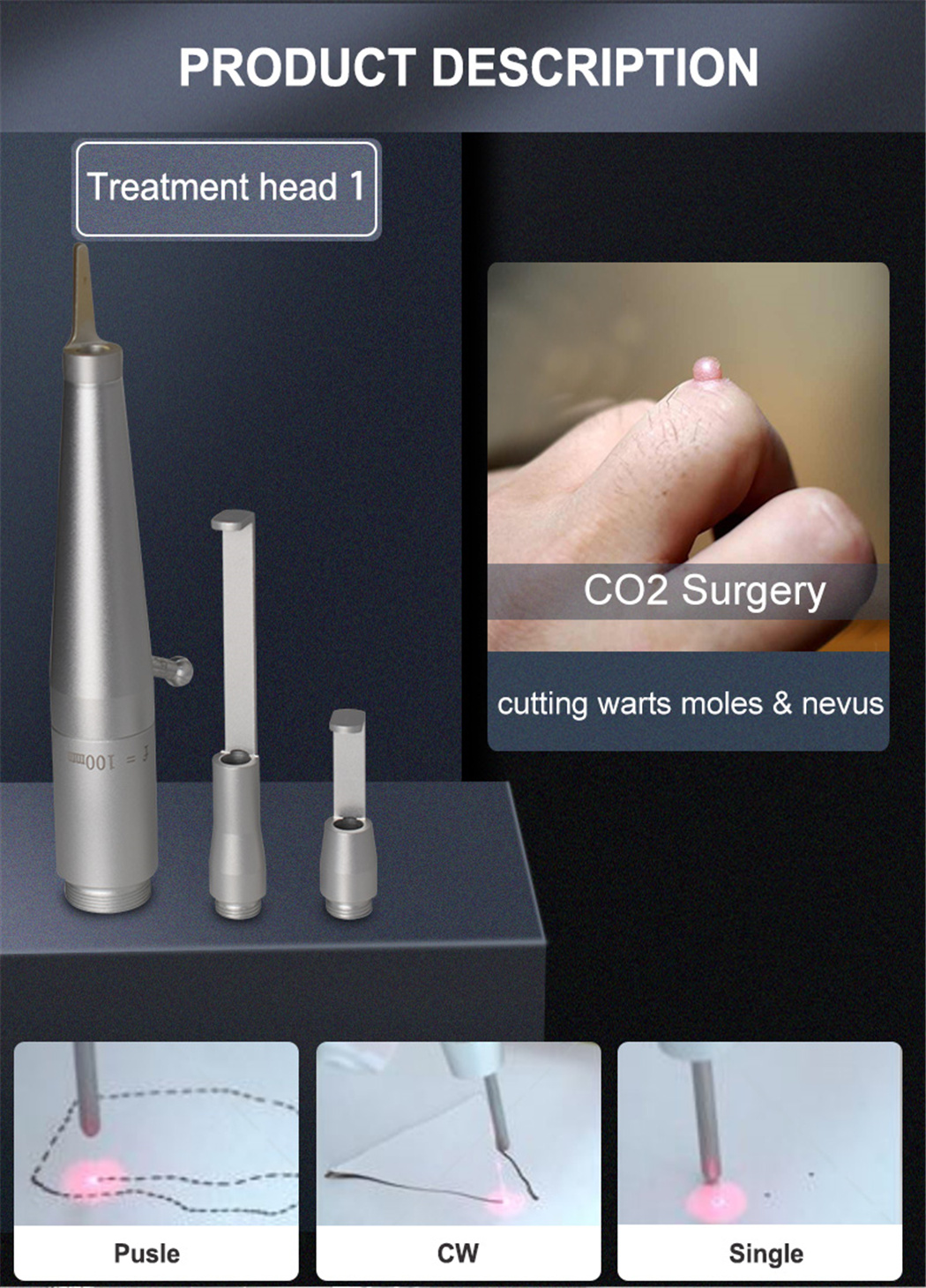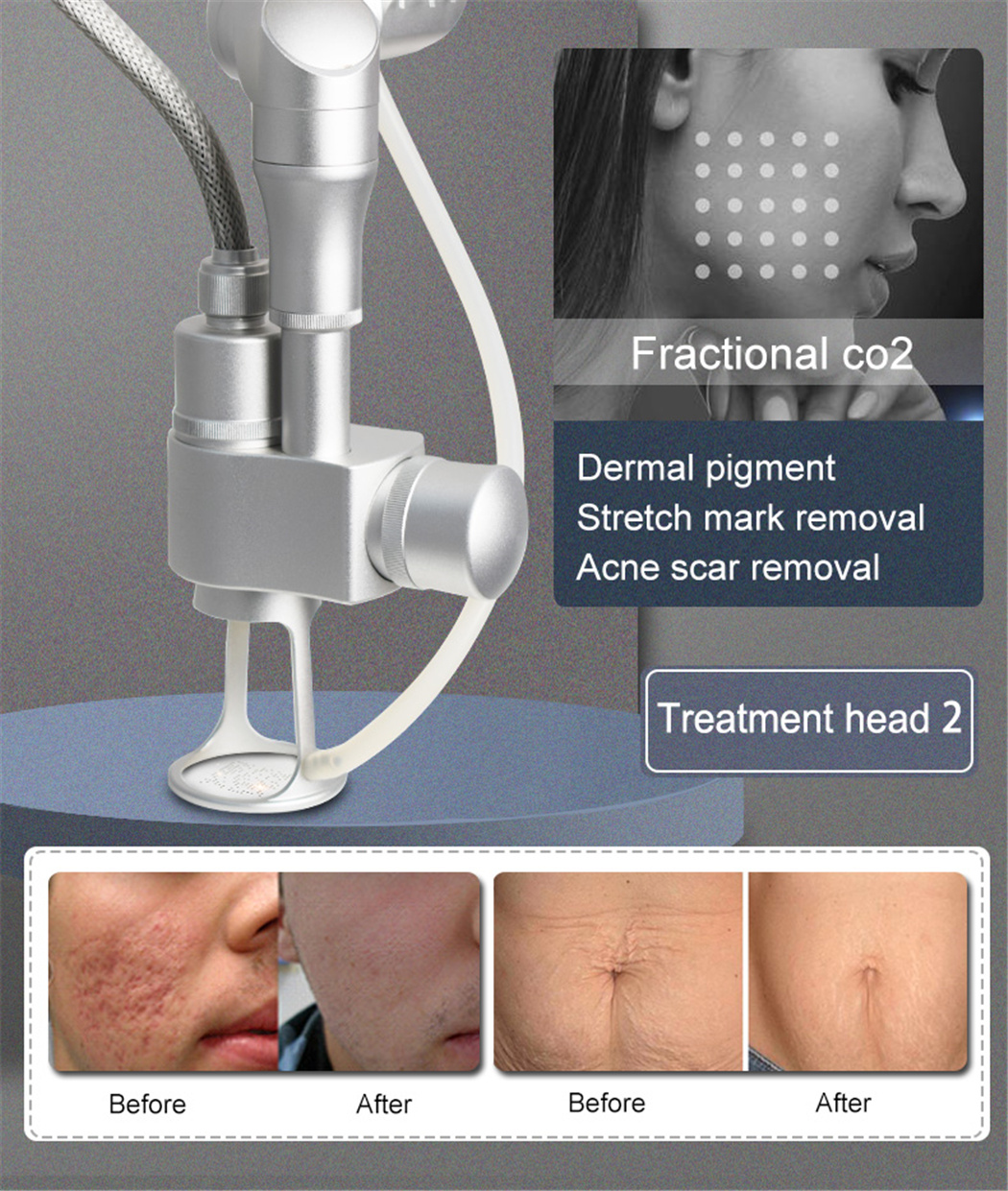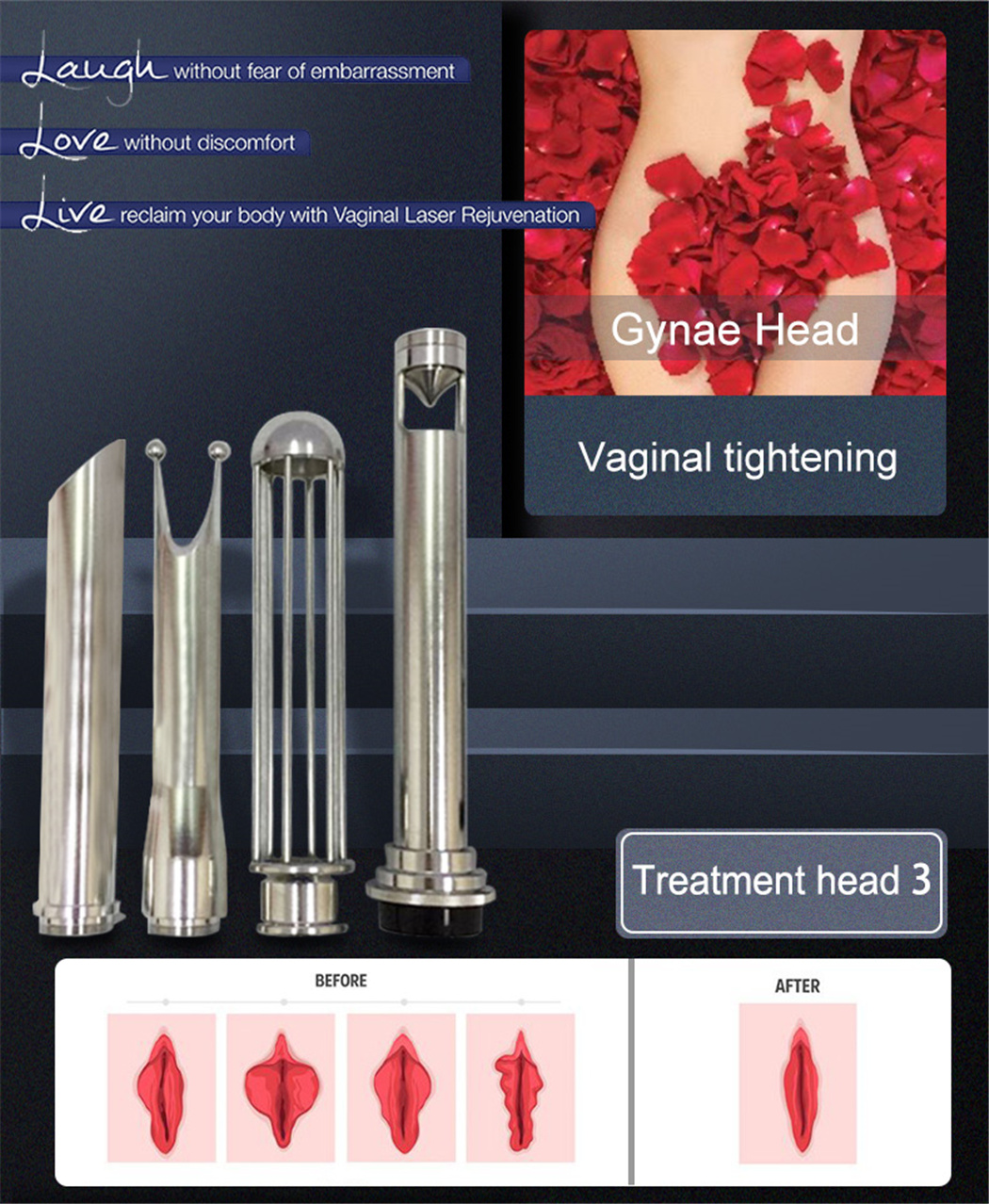 Q1:What is a CO2 laser treatment? A1: The CO2 Fractional resurfacing laser is carbon dioxide laser which precisely removes deep outer layers of damaged skin and stimulates the regeneration of healthy skin underneath. The CO2 treats fine to moderately deep wrinkles, photo damage, scarring, skin tone, texture, crepiness and laxity. Q2:How long does a CO2 laser treatment take? A2: The exact time depends on the area that is being treated; However, typically it takes two hours or less to complete. This timeframe includes an additional 30 minutes for topical numbing to be applied prior to treatment. Q3:Does a co2 laser treatment hurt? A3: The CO2 is the most invasive laser treatment that we have. The co2 does cause some discomfort, but we ensure that our patients are comfortable throughout the whole procedure. The sensation that is often felt is similar to a "pins and needles" sensation.