1. Skin renewing and resurfacing 2. Smooth burnt scars and surgery scars, etc 3. Wrinkle removal, skin tightening 4. Acne and acne scar removal 5.Stretch mark removal 6. Remove intractable chloasmas and pigmentation 7. Sun damage recovery 8.Privacy head is mainly for vaginal tightening,improve vaginal lubrication and sensitivity.
Item

Fractional co2 laser machine f

Wavelength
10600nm
Power of laser emitter

50

w
Pulsed radio frequenc

y

0.530W
Screen
10.4" color touch LCD screen
Scan pattern size
0.1x0.1mm – 20x20mm
Spot size
0.05mm
Spot distance
0.1 -2.6mm adjustable
Lifetime of laser emitter
8-12 years
Cooling system
Air
Aiming light wavelength
650nm red semiconductor laser
Program language:
English, Spain, Russian...nine languages
Voltage
110v/220v

,60~50hz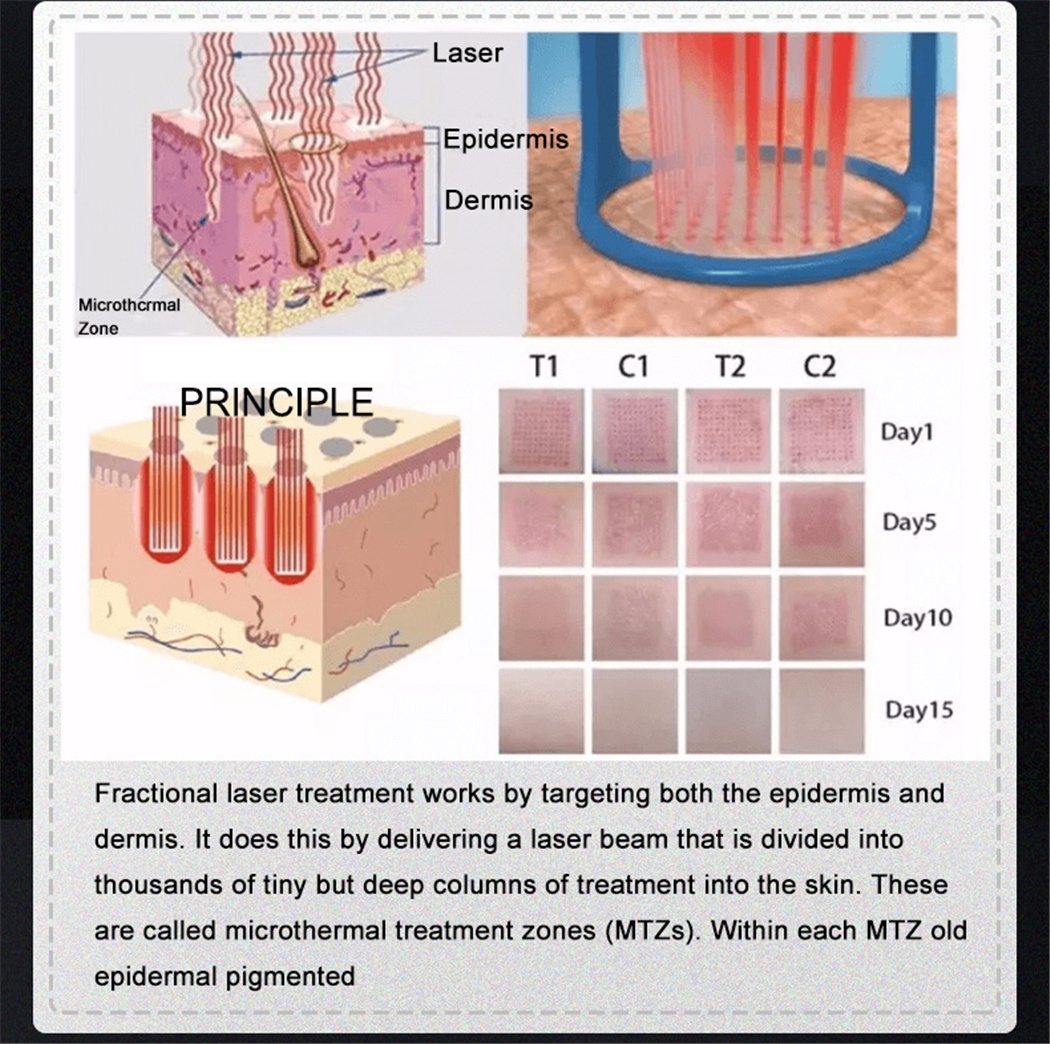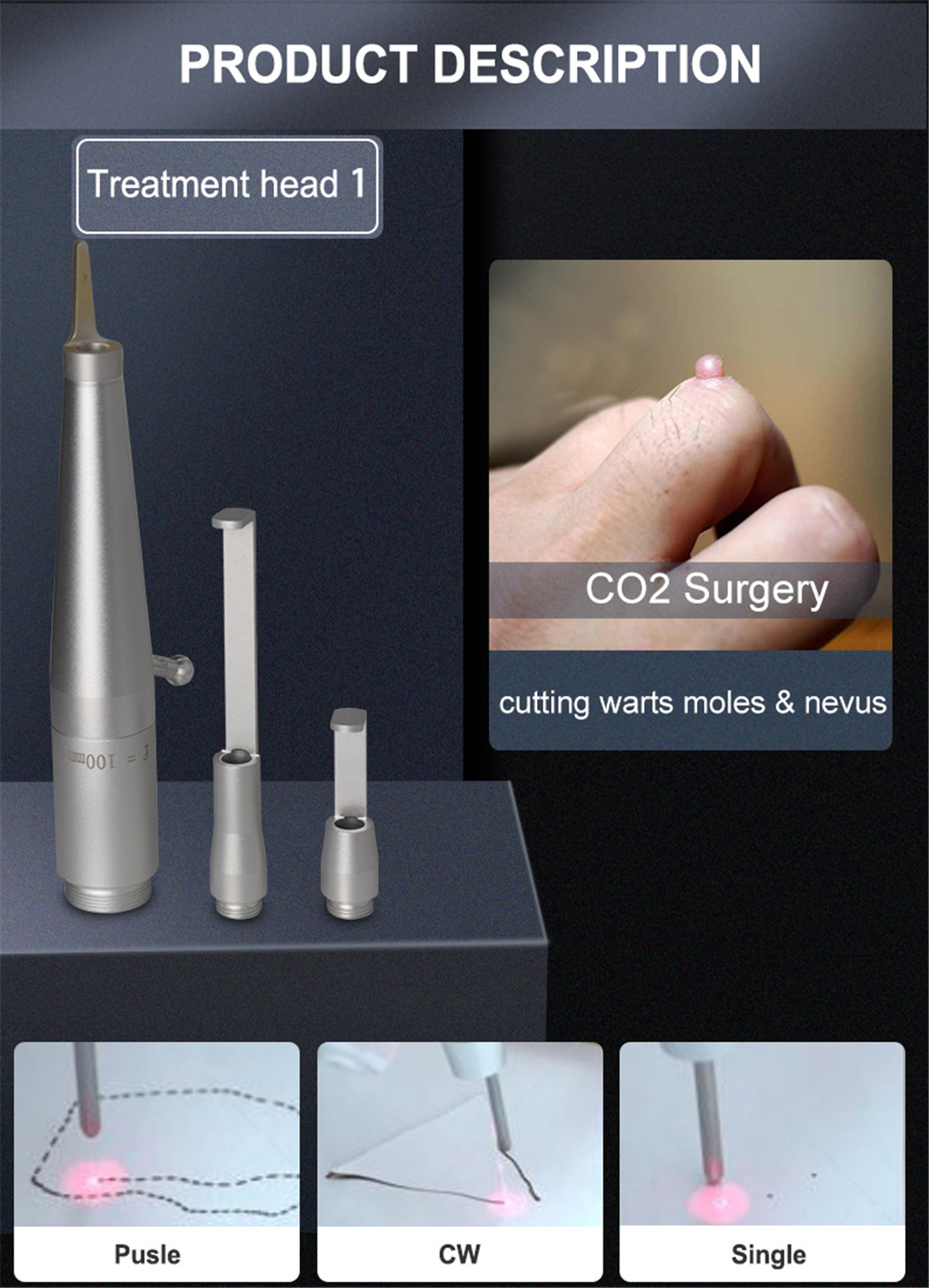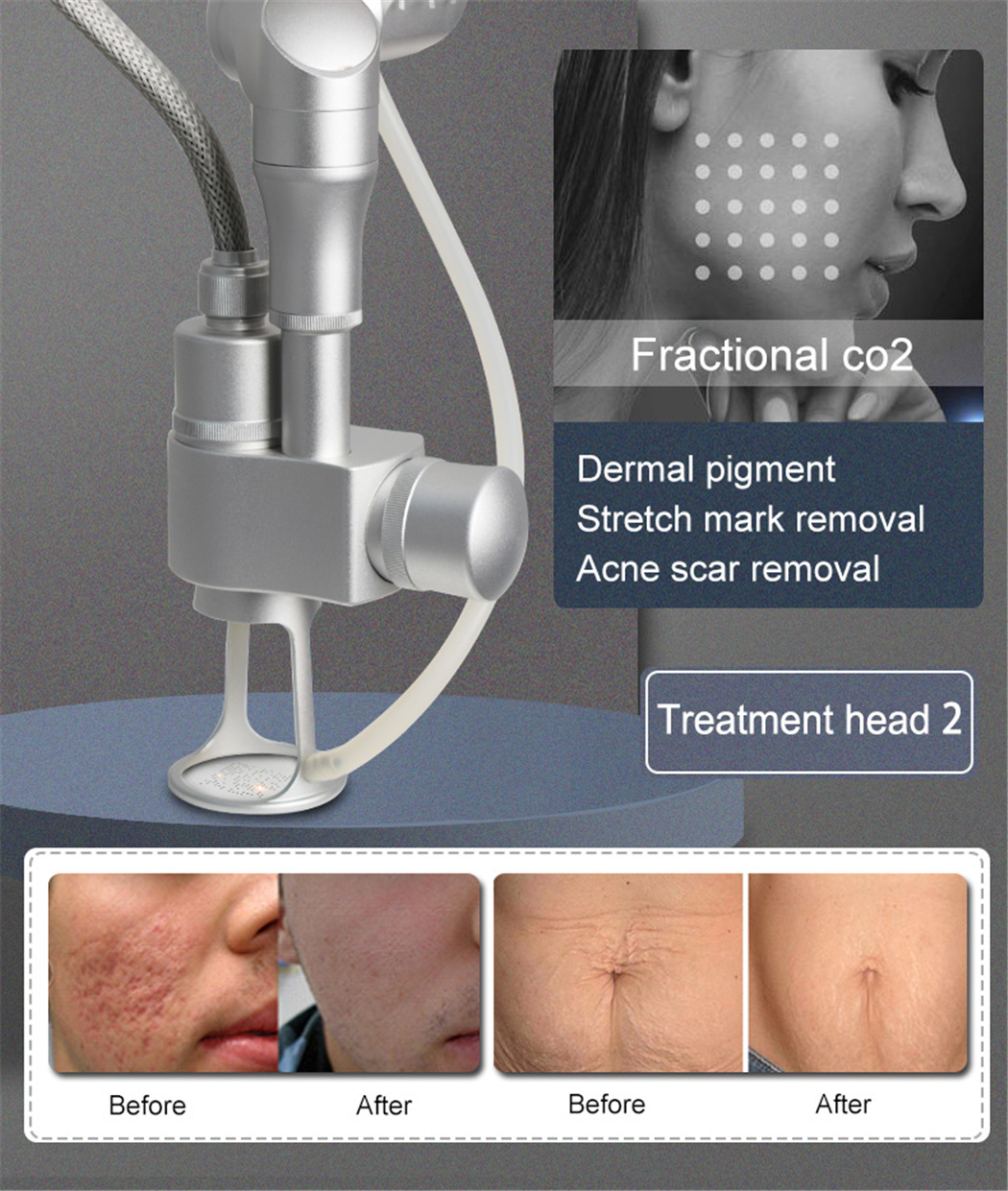 Q1.How many sessions of fractional CO2 are there? A1: The number of applications is 1-2 sessions in light wrinkles and 3-4 sessions in deep wrinkles. The number of sessions of deep acne scars with superficial acne scars is different. Skin stains can be removed in one session or 2 or 3 sessions may be required. 2.How soon can I wash my face after CO2 laser? A1: You can hand wash the treated area with mild soap during this time. Even after 72 hours, you should clean the area gently. 3.Does fractional CO2 laser work for acne scars? A1: Fractional photothermolysis using fractional CO2 laser is effective and safe method for treating acne scars. The experiences of our work confirm the world experiences that the best result with this method is achieved in dotted ice pick or V-shaped acne scars.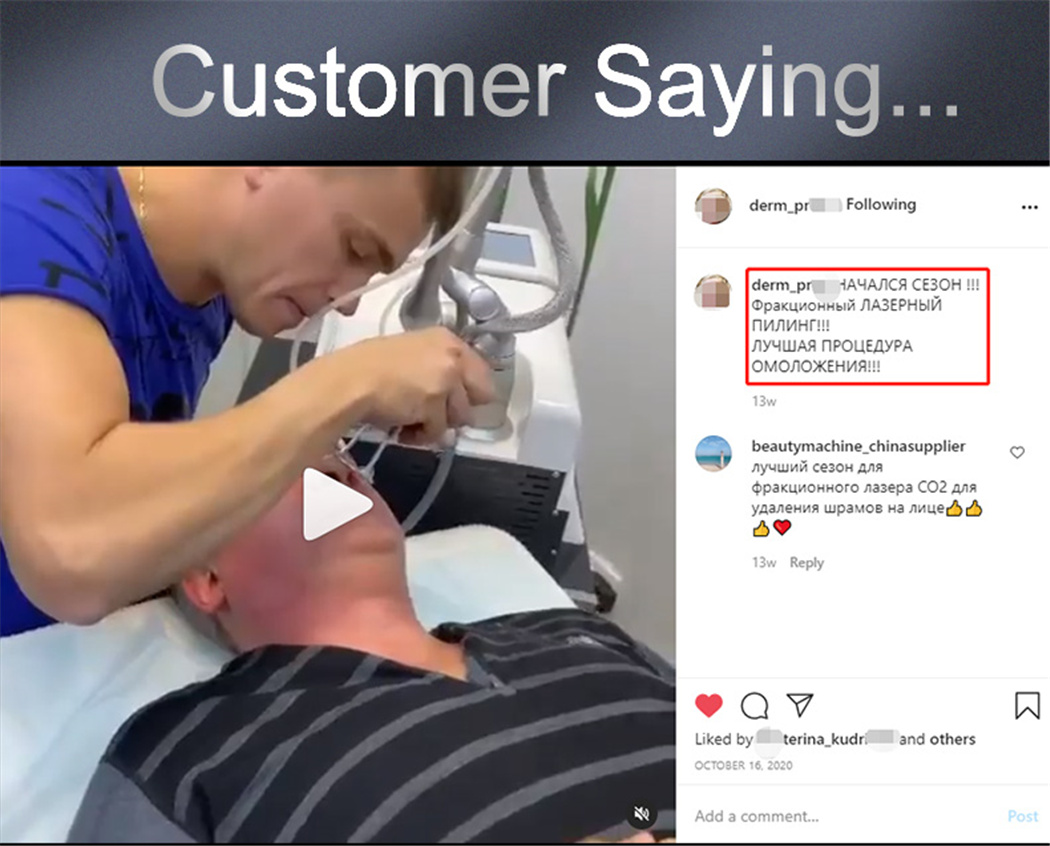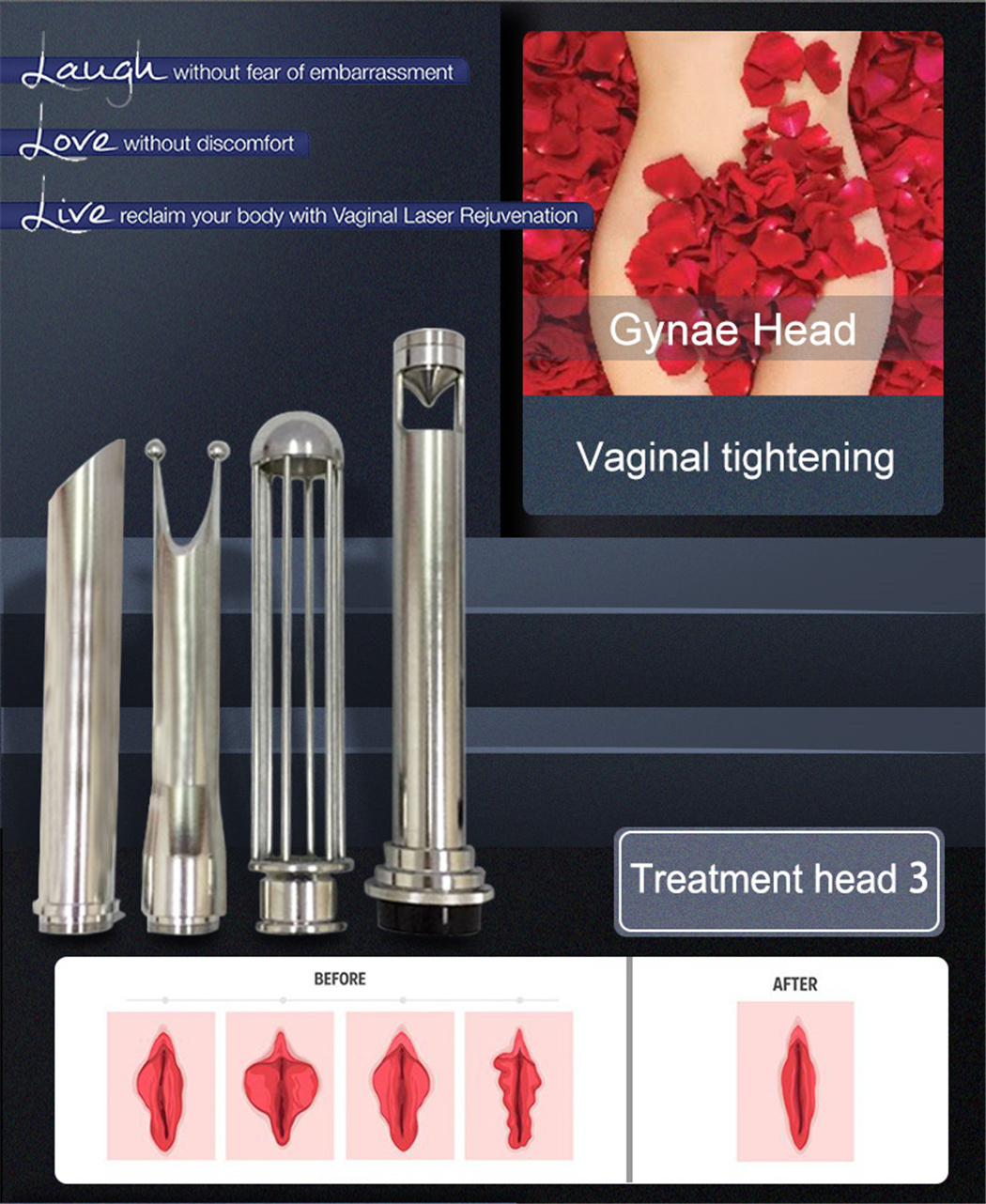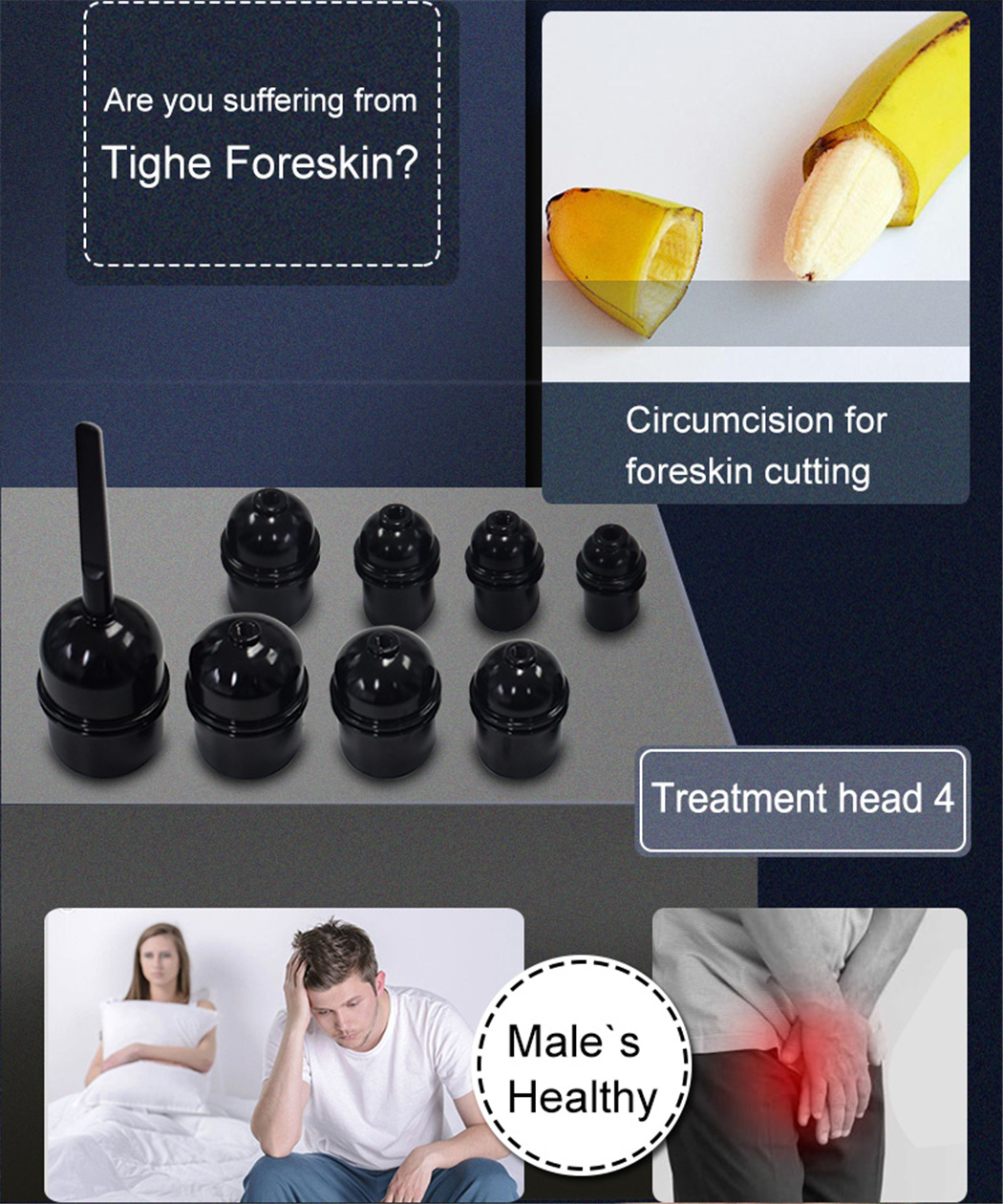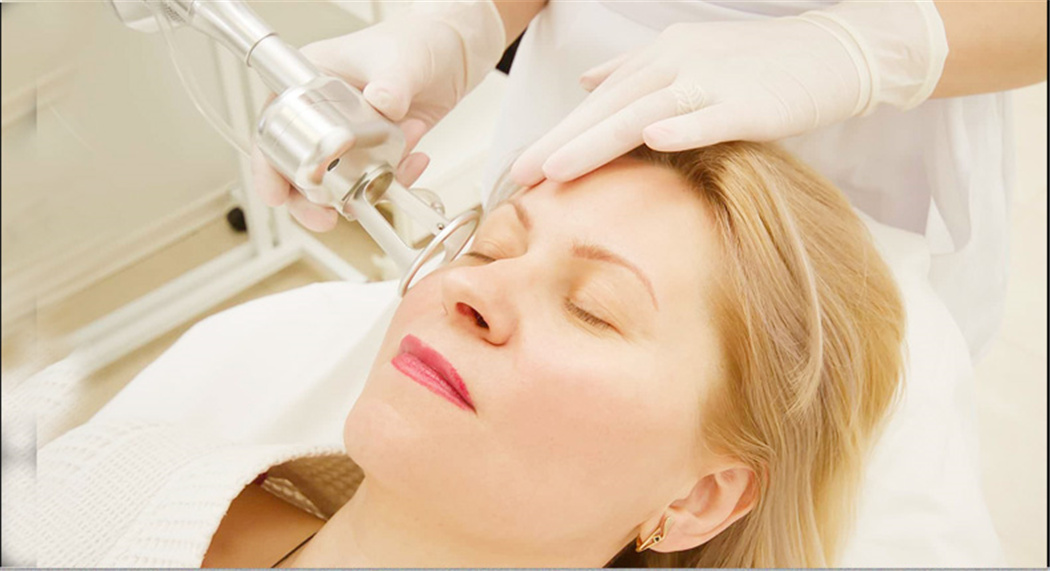 1.360℃ smooth operation 2.100% korea imported 7 joints articulated light guiding arm, reliable quality 3.Greatly reducing energy loss 4.Stylish appearance and excellent operation feeling 5.Unique patent and new technology of male`s circumcision treatment handpiece 6.30W/40W/50W/60W is customized with different configuration 7.US Coherent imported laser emitter, best stable quality and much long lifespan, no after-sales quality problem