1. GGLT CO2 fractional laser beauty machine use USA import coherent laser device ensure steady and even laser output. 2. Korea import 7 joints articulated light guiding arm, greatly reducing energy loss, after long-term use, any angle, the laser is still accurate, convenient and flexible operation, stylish and beautiful appearance. 3. Cutting and fractional , gynecology and circumcision 4 in 1 system, has a variety of functions such as acne, wrinkle removal, scar repair, epidermis cutting, viginal care, Male circumcision etc. 4. The machine power reaches 60W professional medical level. In order to prevent laser accidental injury, the inside is equipped with protective devices, which can also increase the life of the laser device.Fractional head 1. Remove facial scars, body scars and surgical scars and so on; 2. Eliminate small wrinkles and dry lines around the eyes, face, neck and body parts; 3. Shrink pores, improve dark yellow and rough skin; 4. Increase skin smoothness, fineness, moisture, elasticity, whiteness, activity, smoothness, color and octave precise skin beautification; 5. Eliminate stretch marks, body fat lines, etc; 6. Eliminate facial acne, acne, acne, acne marks. Cutting head Remove moles, black spots, xanthelasma, warts, scum, tumors and other prominent diseased tissues.。 Gynecology head The heat effect of CO2 laser can stimulate vasodilation, increase blood flow, increase cell oxidation and nutrients, increase mitochondrial ATP release, activate cell function, enhance vaginal mucosal secretion, enhance secretion, normalize vaginal PH and bacterial flora, and then reduce the probability of gynecological infection. Circumcision head Much shorter operative time, less wound irritation and better cosmetic appearance ; It greatly reduces postoperative pain and increases patient comfort.
Laser type
USA Coherent laser
Wavelength
10600nm
Power

6

0W
Laser working mode
Continuous
Output mode
Ultra pulse, Single pulse,Fractional
Fractional working mode
Interval continuous working
Output Graphic
straight line,square, rectangular, triangular, hexagonal, round, and oval
Light guiding system
7 joints arm
Scanning mode
Sequence mode,Mid split mode,Random mode
Spot size
0.

05

mm
Scan pattern size
0.1*0.1mm-20*20mm

Spot distance

0.1-2.6mm adjustable

Aiming beam
650nm, ≤5mw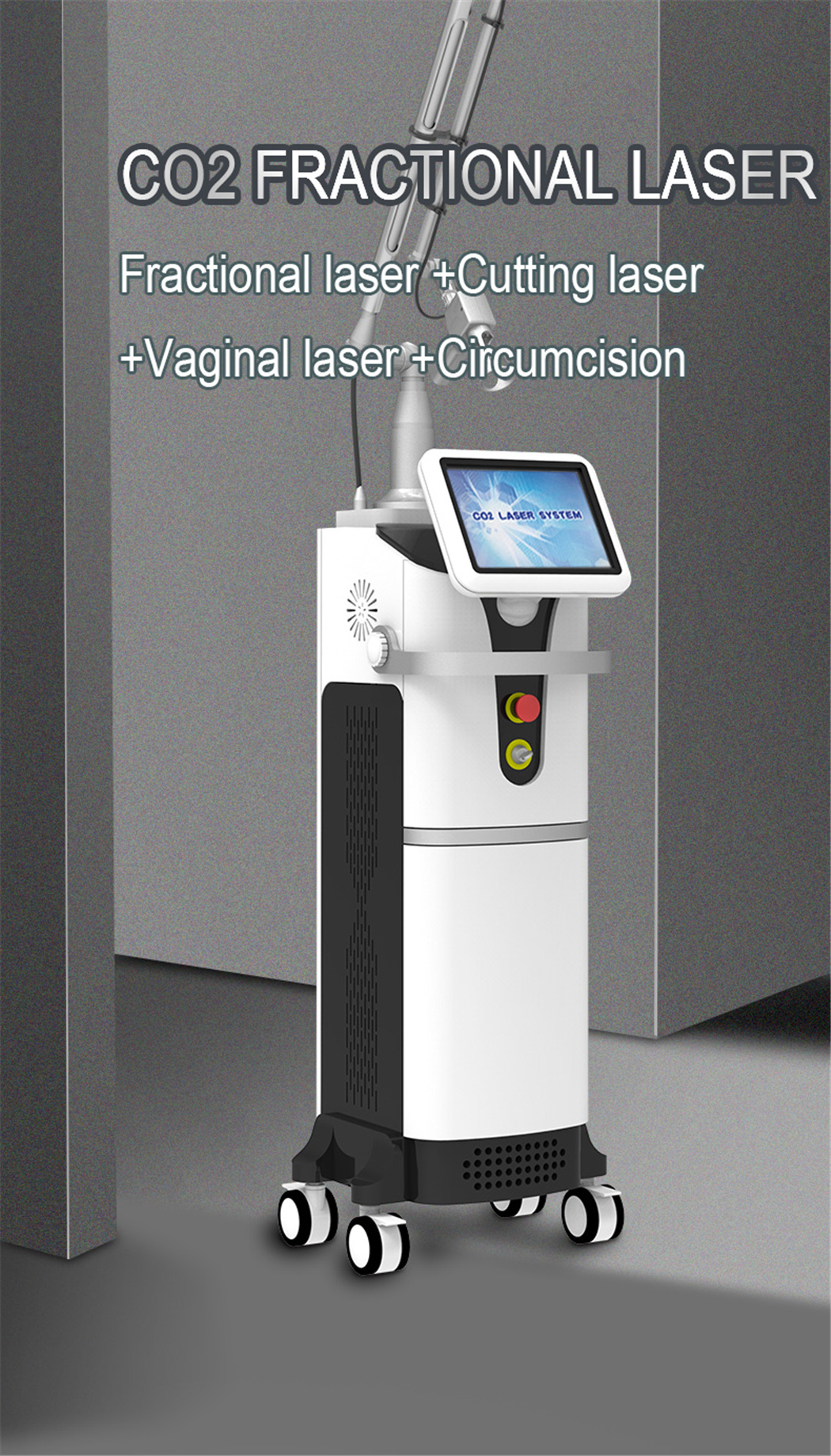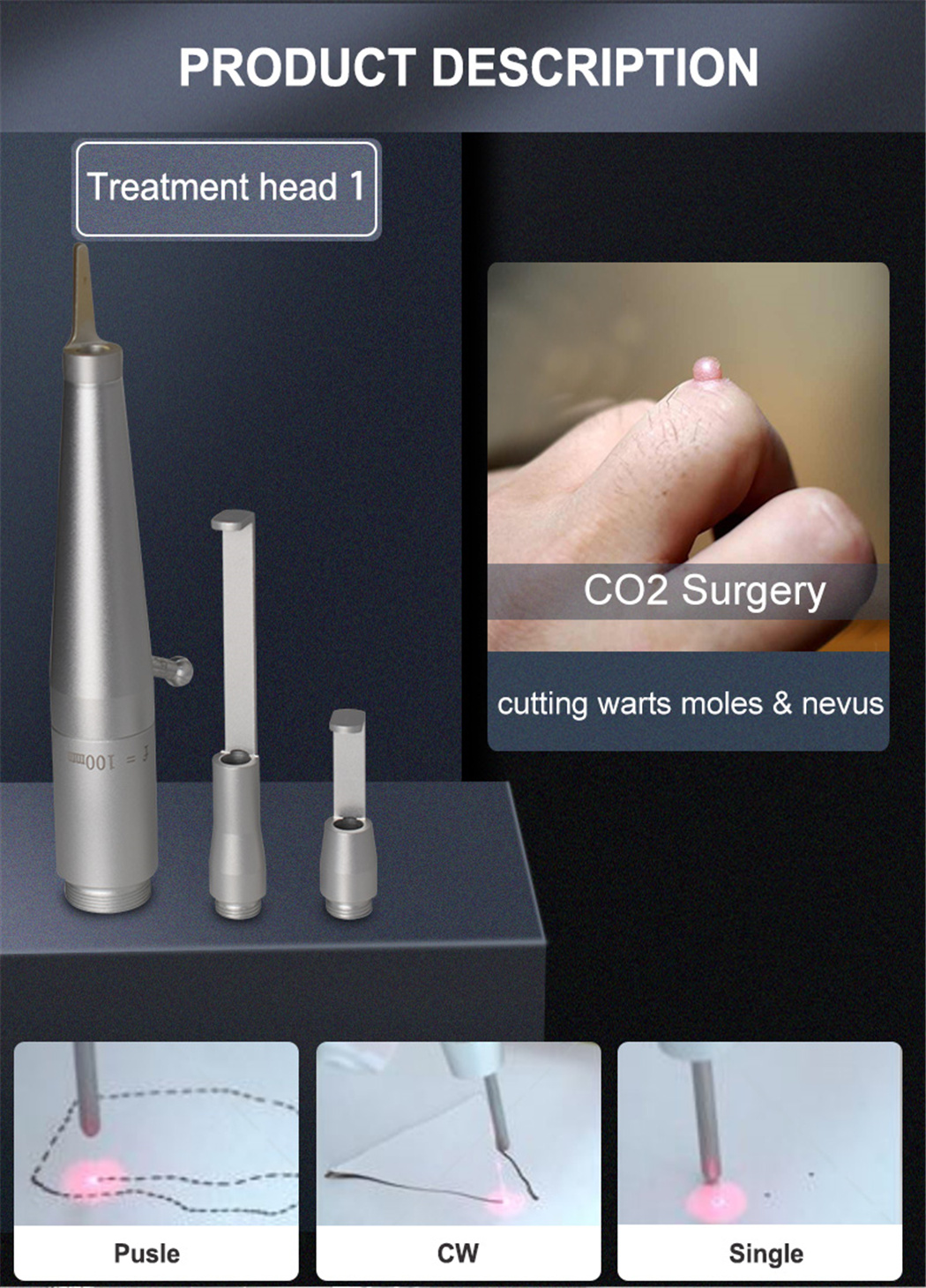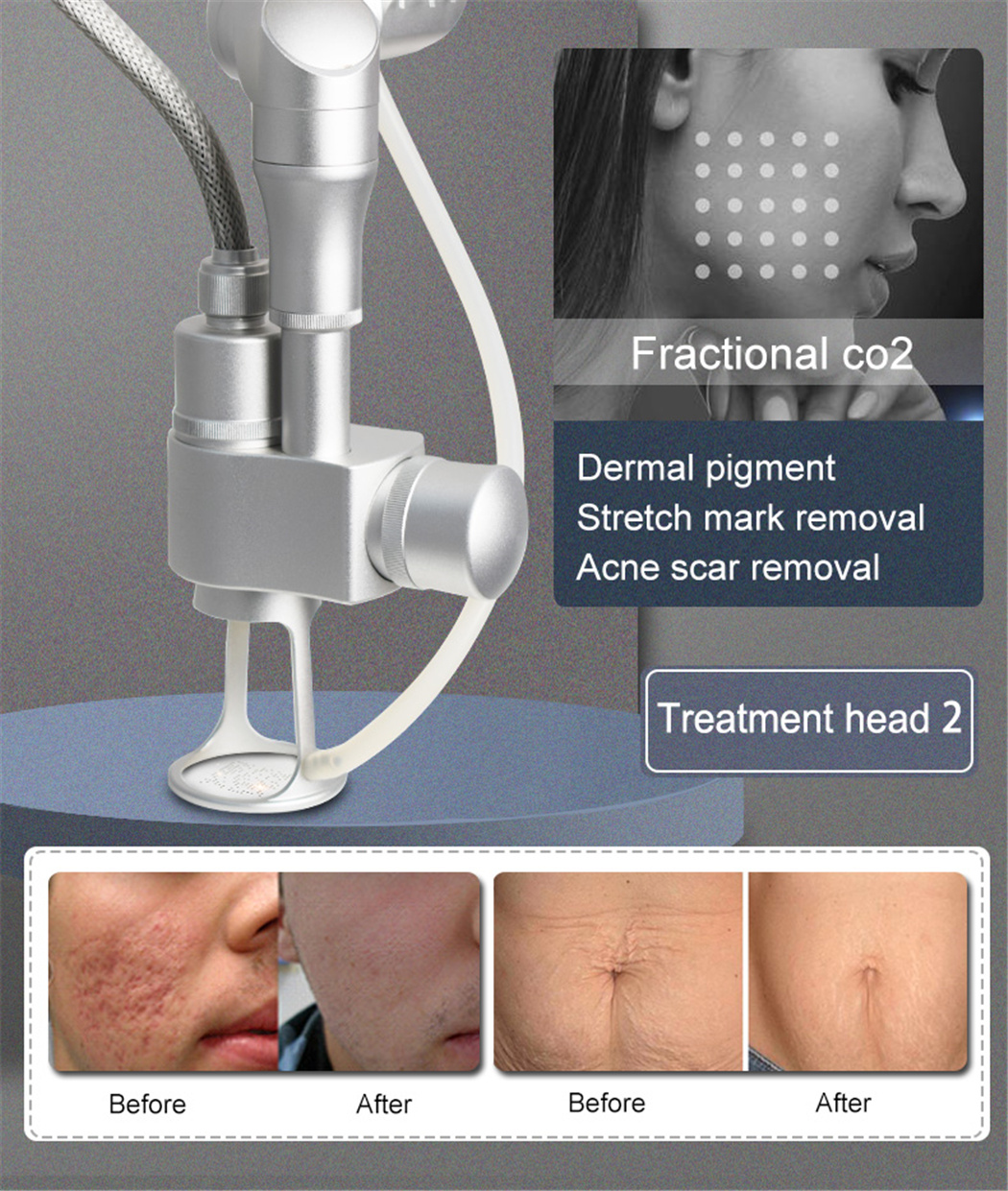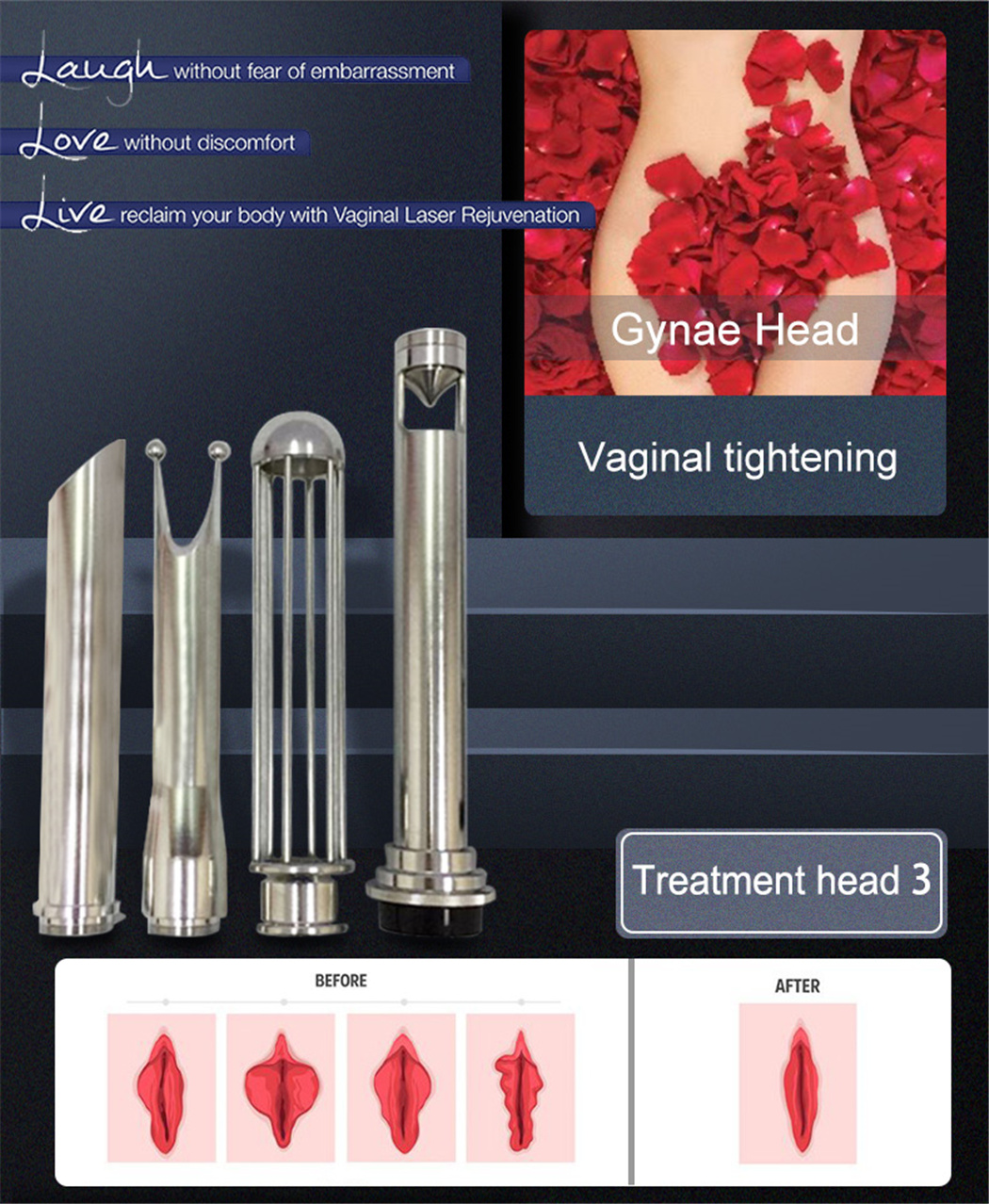 Q1:What applications does this machine have? A1: The main function of this machine are skin resurfacing, wrinkles removal, scar repair, epidermis cutting, viginal care, etc. Q2: Are you manufacture or trading company? A2: We are 10 years manufacture, can meet all your custom needs, like screen design, language, logo, package, etc. Q3: How to deliver is usually the most convenient way? A3: Usually used DHL / TNT air transport, the general time is 3-5 days, you only need to wait for the receipt at the address you fill out. Q4:How to protect machine safety during transportation? A4: We use thick foam lining, moisture-proof cloth bag, aviation aluminum box, three-layer packaging to ensure safe transportation of the machine. Q5: How do I learn to use and routinely maintain the machine? A5: We have online teaching videos and a professional technical support team to solve your problems for you 24 hours.