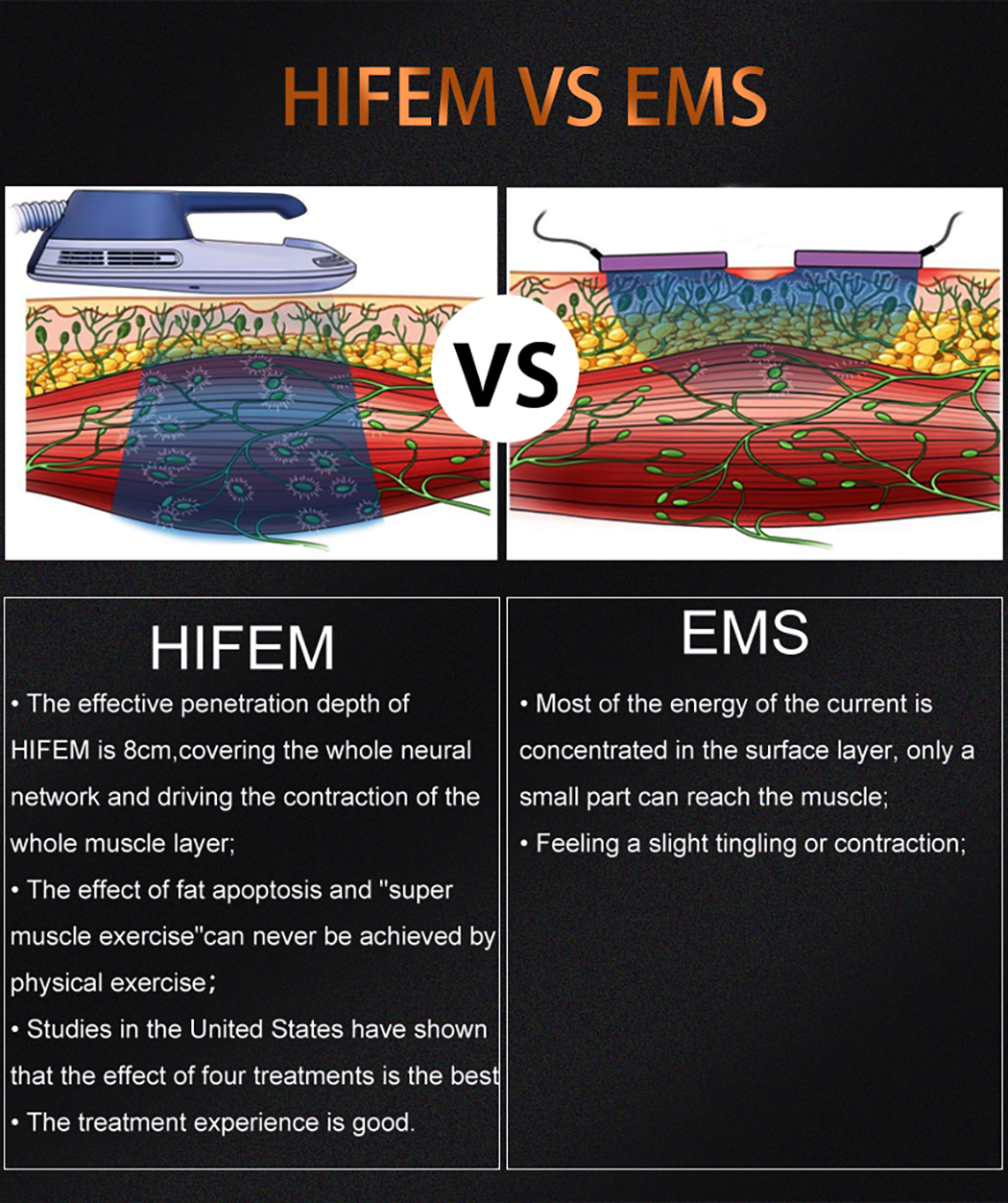 Q1:Who is suitable for HI-FEM beauty muscle instrument? A1:This technique can provide beneficial muscle tightening for most people. Five groups are sorted out 1.Women who need to gain muscle and change their shape-buttocks, waistcoat line, to show women a graceful posture. 2.Men who need to gain muscle and change their body-gain muscle, especially sculpted chocolate muscle. 3.People who need to lose weight-suitable for both men and women, more suitable for busy office workers. 4.Those people who need to lose weight quickly-brides,models, actors, etc. 5.Postpartum mother (Separation of rectus abdominis)——Improve the shape of the abdominal muscles and shape a flat abdomen. Q2:Is the depth of energy penetration safe? Will it affect the internal organs? A2:HIFEM technology has existed for decades, and its safety has been proven by dozens of studies. The only tissue that responds to energy is motor neurons, so it has no effect on other tissues including organs. Q3:How is the feeling to do HIFEM beauty muscle machine? Will it hurt? A3:The process is painless and noninvasive. There is no need for anesthesia. The feeling during the treatment is the same as that of your muscles during intense exercise.1.7-12 Tesla High Intensity Emsculpting Body Slimming Machine based on 7-12 Tesla high intensity magnetic energy, which could cover big skeletal muscles of the human body, and this high energy level allows musle responds with a deep remodeling of its inner structure. 2. Stronger Stimulation Double layer Coil generates deeper and stronger high intensity electromagnetic effects. 3. Double Sculpting Four Magnetic Stimulation Applicators to treat all of your concerns independently or simultaneously. Four handles can work together, it can save your time. 4. High Effeciency Emsculpting Body Slimming Machine allows you to do 36,000 abdominal crunch in 30 minutes, building muscle and reducing fat at the same time. 5.Handles of Emsculpting Body Slimming Machine Four handles can work together, two big handles for ABS toning, buff lift/uptight, 2 small handles for arm and firming.
| | |
| --- | --- |
| PRODUCT NAME | HIFEM Beauty muscle instrument |
| MAGNETIC VIBRATION INTENSITY | 7Tesla |
| INPUT VOLTAGE | AC110V-230V |
| OUTPUT POWER | 300W-4000W |
| OUTPUT POWER | 3-150HZ |
| FUSE | 20A |
| HOST SIZE/WEIGHT | 52×39×34cm/37kg |
| SIZEOF FLIGHT SHIPPINGCASE/WEIGHT | 64x46×79cm/15kg |
| TOTAL WEIGHT | About 52kg |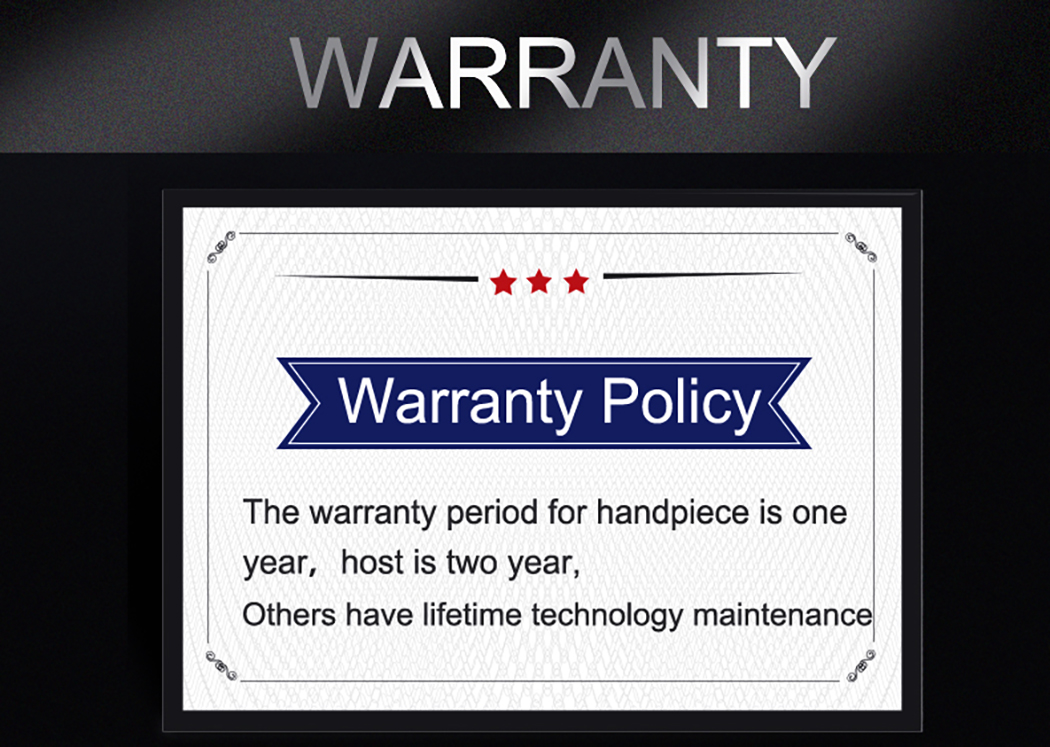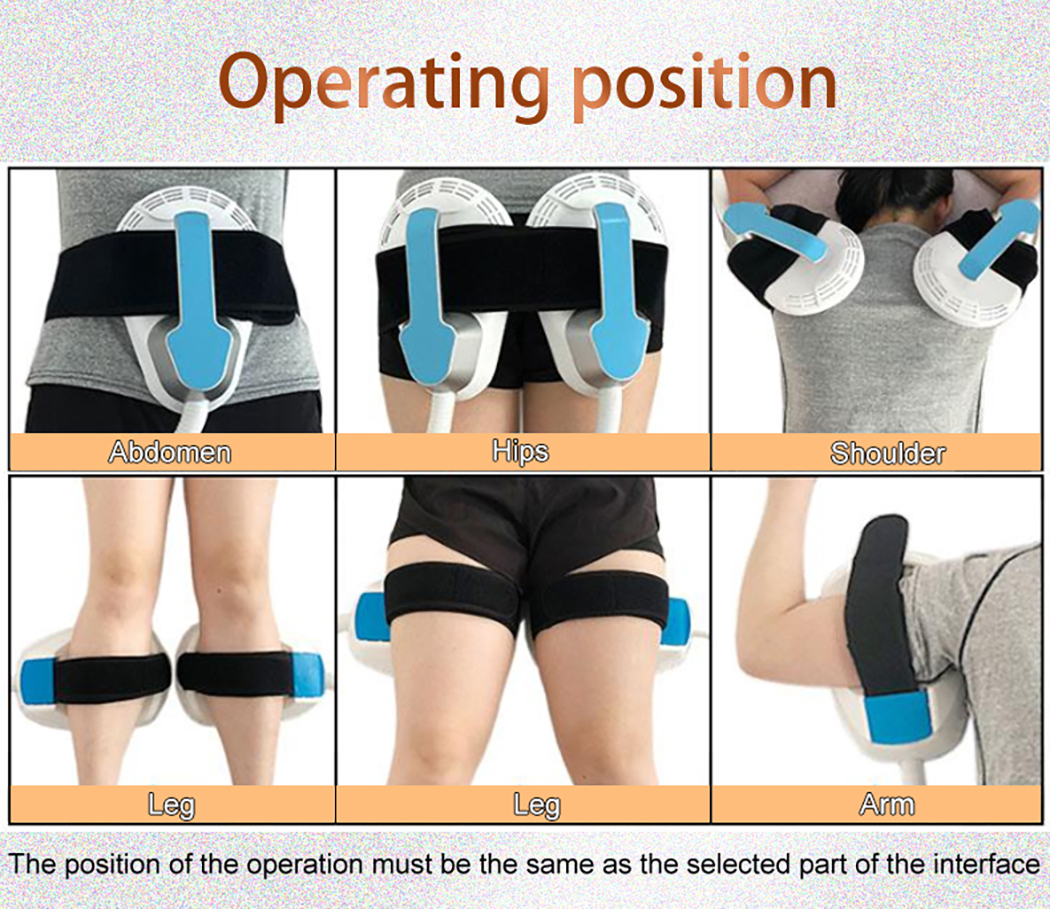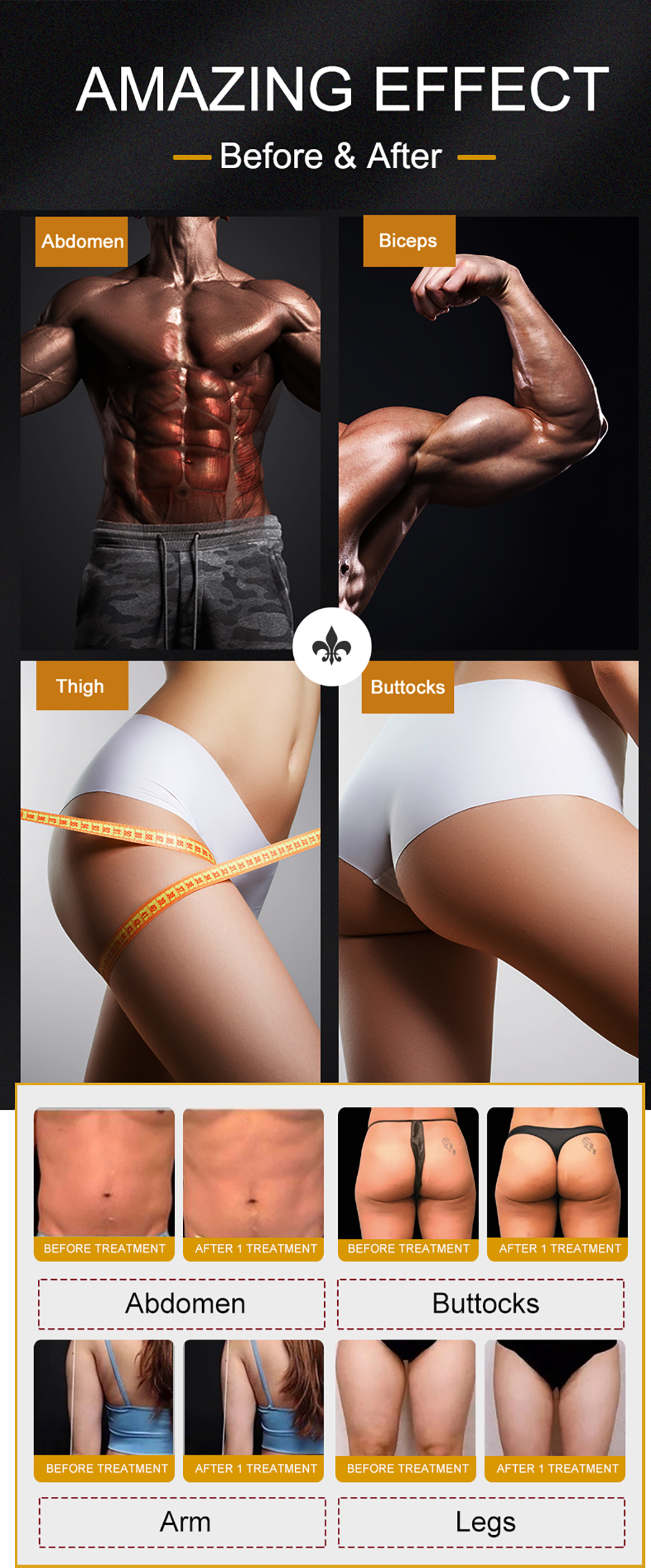 1.Women: Hip: can raise hips, and help change to sexy hip. Belly: non-invasive technology to improve the separation of rectus abdomen, improving abdominal muscles. Private: restore the tightness and elasticity of privacy and regain happiness and joy. 2.Men: Extreme muscle training beyond the limits of muscle movement, building muscle and reducing fat, improving abdominal muscles, easy to have abdominal muscles and mermaid line with this machine.