1.Imported 7 articular optical light arm 2.Different vaginal treatment and circumcision probes 3.Four-dimensional lattice technology 4.Variety scan modes & shapes 5.Minimal side effect 6.No downtime1.Co2 fractional laser treatment head for face acne scar and body scar removal, face skin renewing ,skin resurfacing,stretch mark removal and pigmentation treatment. 2.Cutting treatment head for removal epidermal nevus, moles and flat warts and hyperplastic tissue. 3.Gynecology head for vaginal tightening and vaginal care,moisturize and make the vagina pink. 4.Circumcision treatment head for male foreskin resection.
CO2 laser source
 Mental RF laser emitter
Wavelength
10600nm
Power of laser emitter

6

0w
Pulsed radio frequenc

y

0.530W
Screen
10.4" color touch LCD screen
Scan pattern size
0.1x0.1mm – 20x20mm
Spot size
0.05mm
Spot distance
0.1 -2.6mm adjustable
Lifetime of laser emitter
8-12 years
Cooling system
Air
Aiming light wavelength
650nm red semiconductor laser
Program language:
English, Spain, Russian...nine languages
Voltage
110v/220v

,60~50hz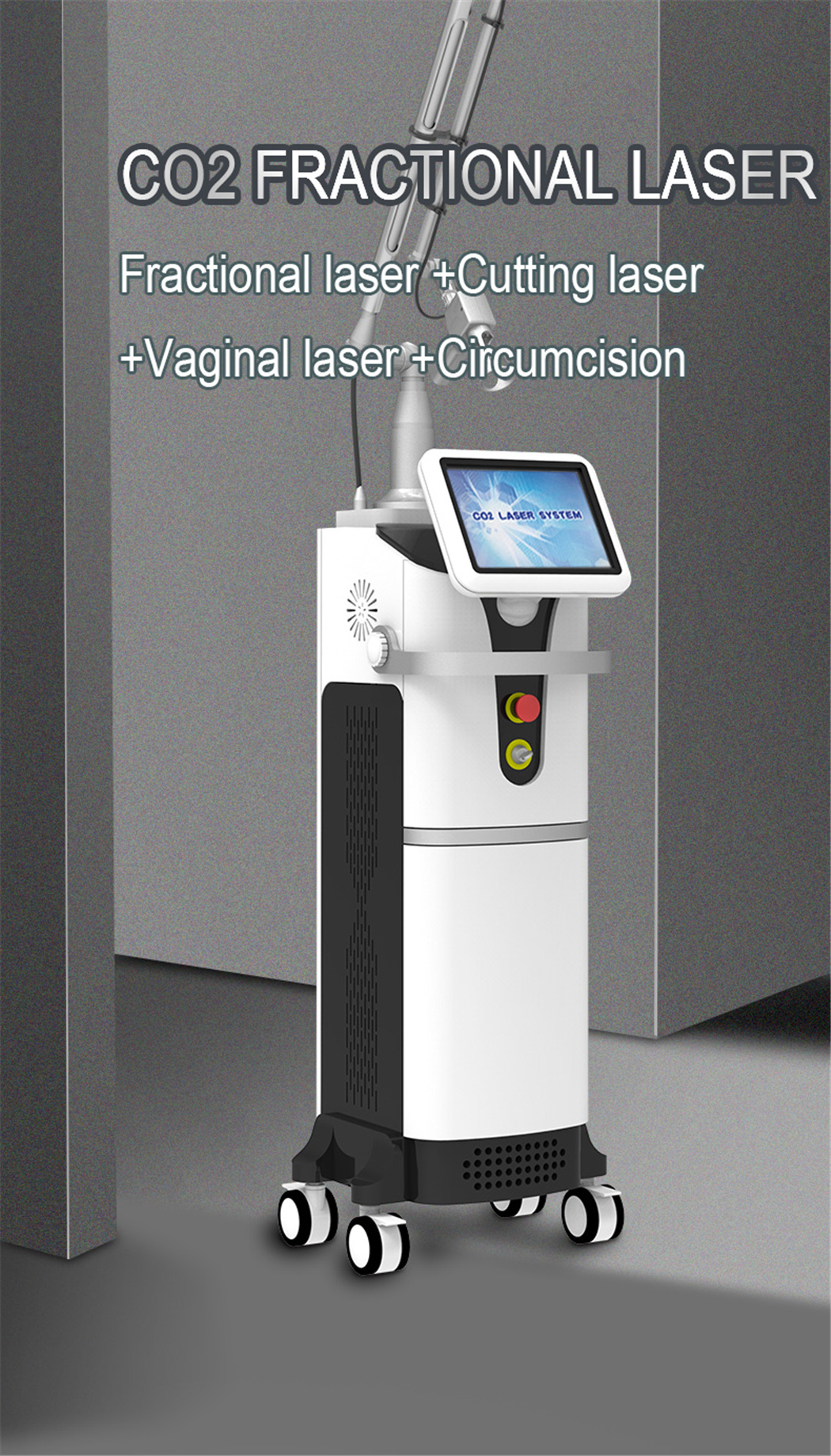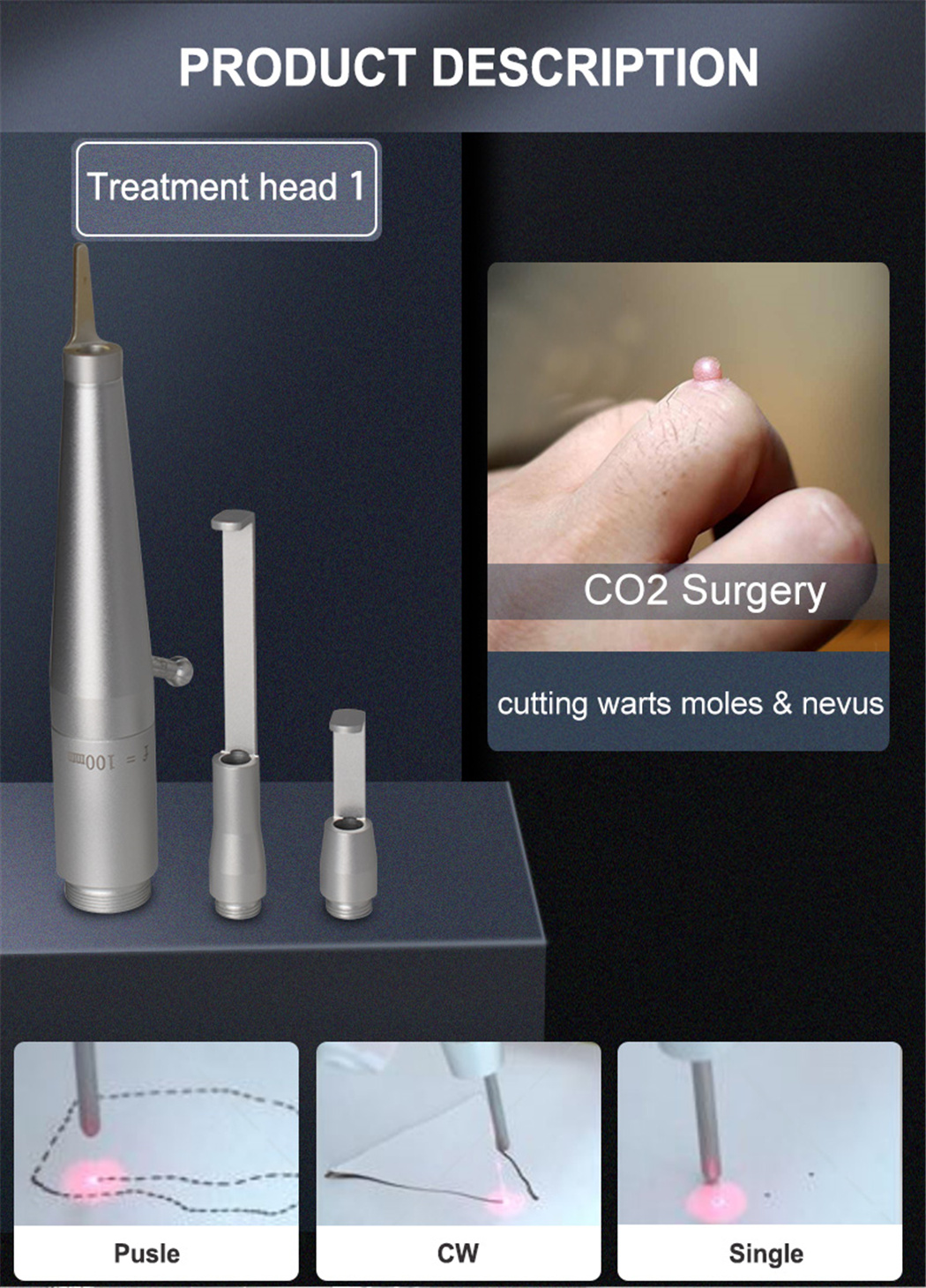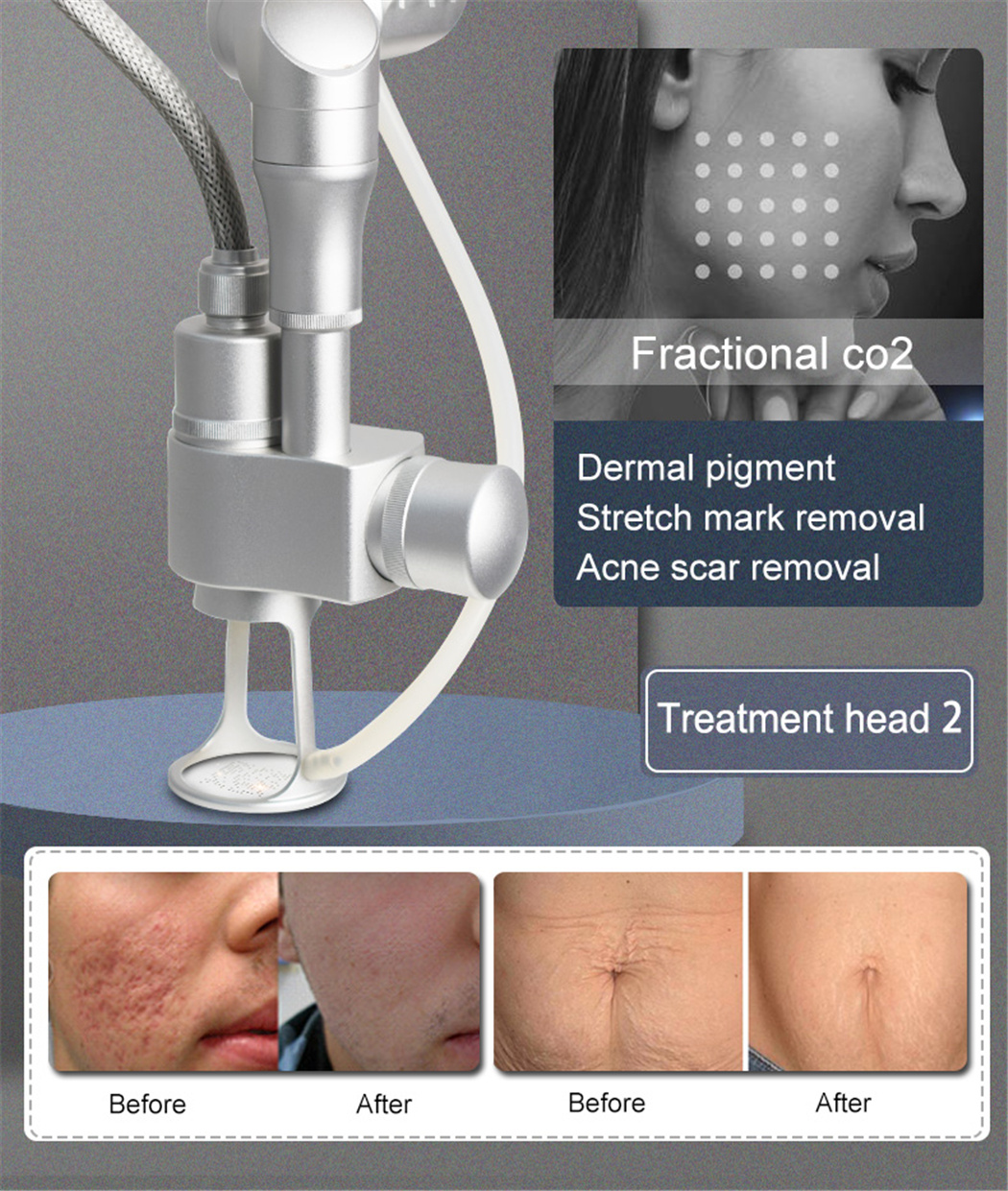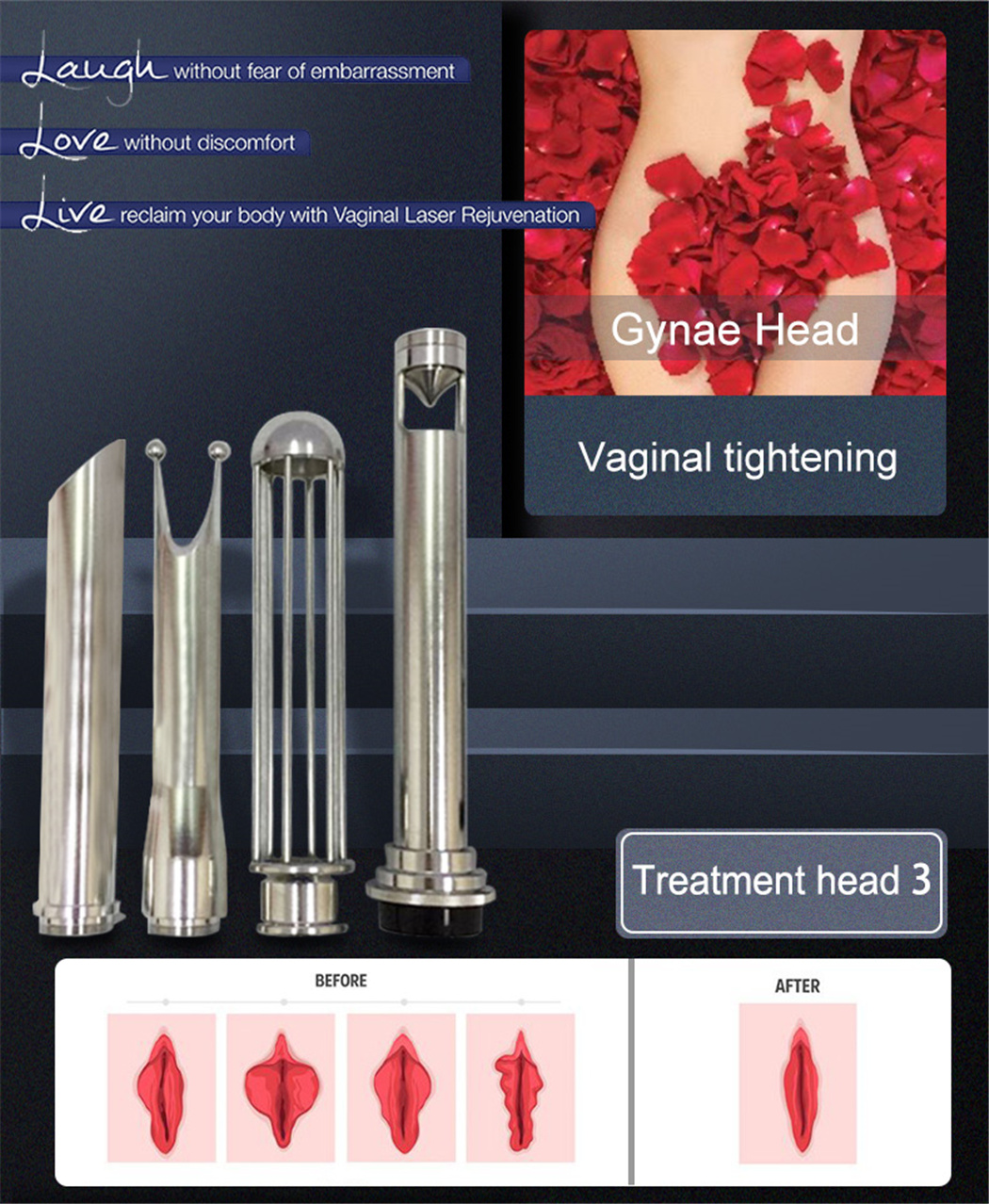 Q1.Does fractional Co2 laser work for stretch marks? A1: The Fractional Co2 Laser is safe for most skin types and delivers dramatic results with minimal discomfort. Wrinkles, stretch marks, scars and burns can be treated successfully and with great results with the Fractional Co2 laser. ... It is also used to reduce hypertrophic scars. Q2.When Will I See Results From my Fractional Co2 Treatment? A2: Results will begin to show approximately two months after the treatment is complete. Your body will be sending collagen, blood, water and oxygen to your treatment area which will tighten and smooth the skin. The Fractional Co2 treatment takes a bit of time to show results because it's helping the natural body cycle, however the treatment is much more long term with the results being visible for one - six years based on studies.